Plan a birthday party at
Sky-Vue Skateland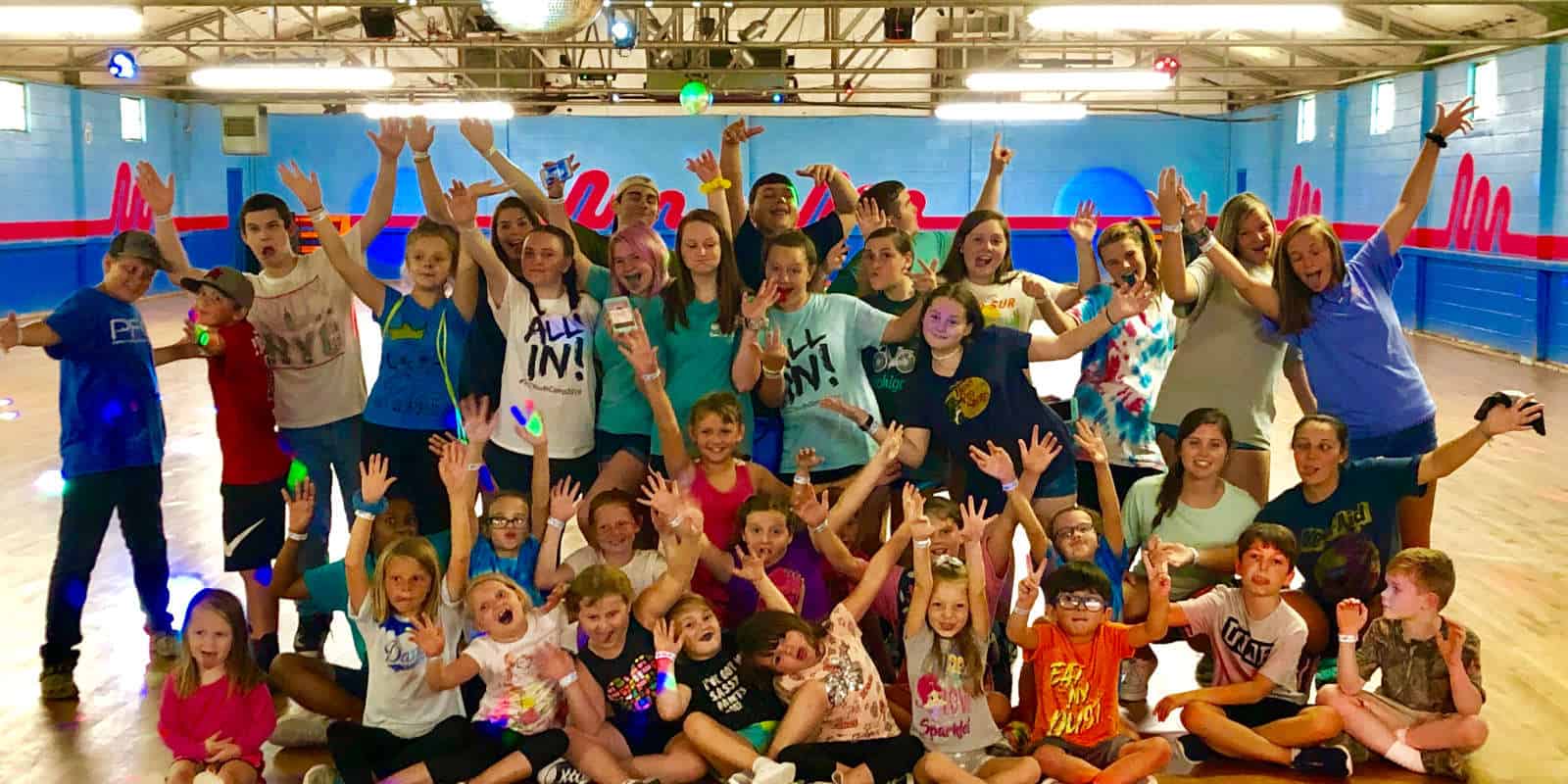 Do you have a child's birthday party coming up in the Rocky Mount, North Carolina area?
Are you worried about hosting a party at your home and providing all the entertainment and refreshments? Do you want to create a fun and memorable celebration? Here at Sky-Vue Skateland, we have some great opportunities to have enjoyable birthday parties while also staying safe in a comfortable, family-friendly area.
We cater to parties of all different types, ages, and sizes, and are able to make each experience at our skating rink a personalized one. Whether you have children, teens, or tweens, we can ensure that each party guest has a good time. With plenty of party space and refreshments, we can help you customize your next kid's birthday party to your own specifications.
Private Kids Birthday Parties
We offer skating birthday parties as private rentals. There's something special about having the rink all to yourself. Our birthday parties are kid tested and Mom approved. All you do is invite your guests and bring the cake. We do all the rest!
Private Kids Birthday Parties
Tween/Teen Birthday Parties
Tween/Teen Birthday Parties
Fun, friends, good food and good music is a teenage dream! This is all what you can expect from our birthday parties for teens!
We set up a nerf arena complete with black light, haze, music, neon jerseys, eye protection and nerf guns. This is an incredibly popular party type of kids as they get older and begin to enter their teen years.
Our family gatherings are a great solution for a child with a large family that everyone wants to attend the birthday party. We have solutions for a variety of ages.
Let the children ages 6 & younger explore our skating surface with roller skates, scooters, ride on toys and more.
If your child is shy or you have younger children who might enjoy the safety of an empty rink, we can accommodate your needs with a private session party. For a couple of hours, we can empty the rink so that it is just your party and guests skating. Not only does this make it a little easier for the birthday guests, but it allows our staff to focus all their attention on the birthday celebrity! If you would like to learn more about other accommodations that we can make here at Sky-Vue Skateland for birthday parties, please give us a call today.