Amazing how busy our calendar becomes during the summer. We all look forward to school reopening in August and the return of a routine schedule.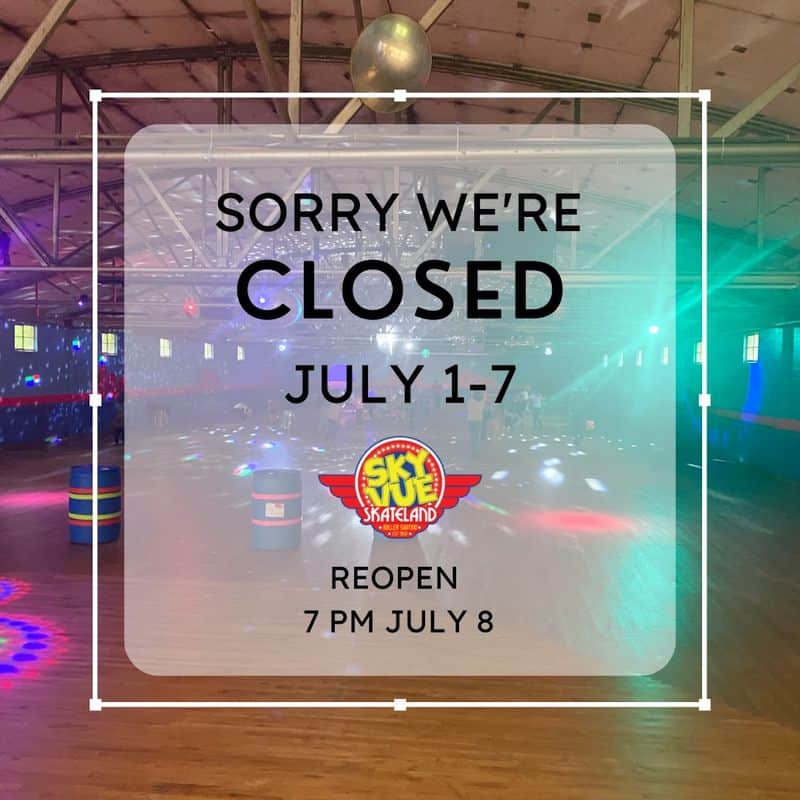 Happy 247th Birthday America
We wish all our skate families a happy and safe July 4th. We are thankful to live in America, the land of the free and home of the brave. May we be guardians of the freedoms we enjoy because of those who lived before us.
Closed for Vacation
We will be closed for vacation, July 1-7. We'll reopen on Saturday evening, July 8 at 7 pm. Enjoy your July 4th holiday.
Mrs. Denise has managed Sky-Vue Skateland for 40 years.
In July 1983, Mrs. Denise returned to Rocky Mount and Sky-Vue Skateland. She assumed the title of Manager when her Father, Vernon Holder, stepped out of the day-to-day operations. Where has the time gone?
"Everyone needs a fun job like mine," says Mrs. Denise.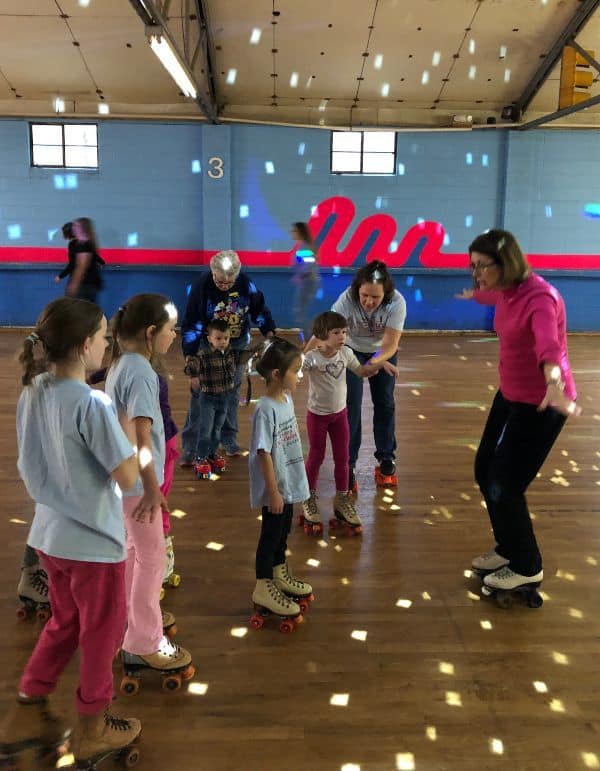 Christmas in July
Skate Sale
Are you thinking of buying a pair of skates? Now is the time!
Purchase a pair of skates from Sky-Vue Skateland, and you'll receive free admission for the month of August. All the skating sessions you want to skate are yours!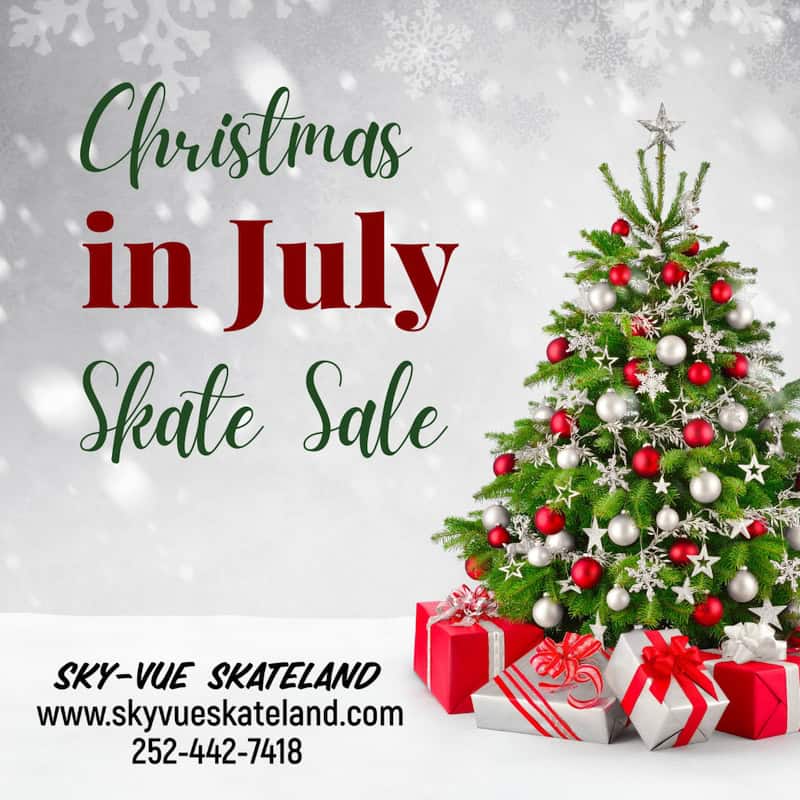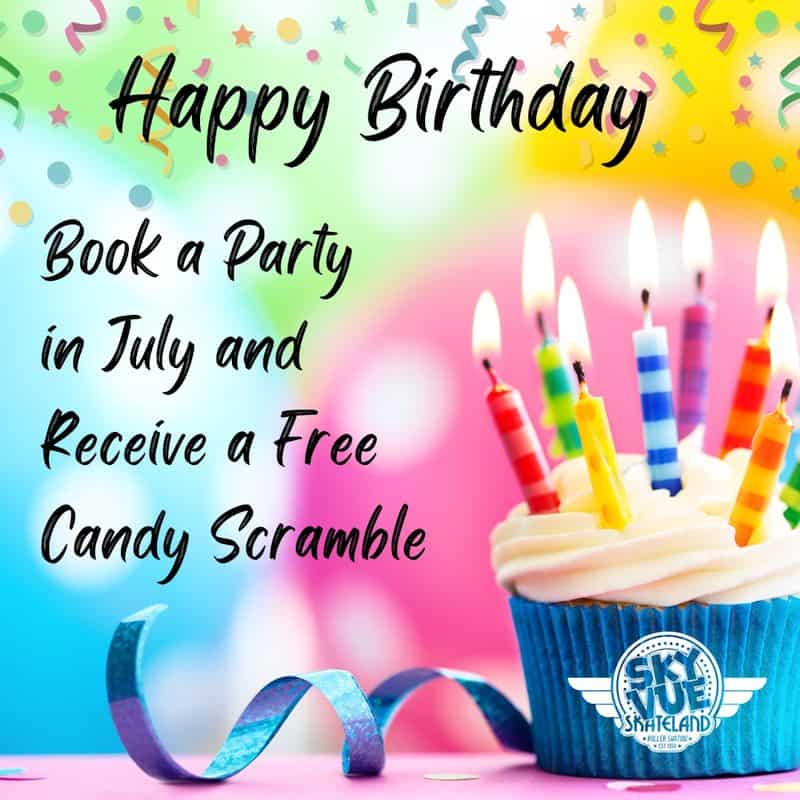 Book A July Birthday Party
Book a Party in July and Receive a Free Candy Scramble
Get out of the heat and celebrate your birthday at the skating rink. Book a birthday party with us during the month of July and receive a complimentary candy scramble. Our candy scramble is better than a pinata! The best party favor in Rocky Mount!
Save the Date SepTEMBER 17, 2023
We'll celebrate our 65th Anniversary on Sunday afternoon, September 17, 2:00-5:00 pm. It will be the celebration of the year. You don't want to miss it! We'll have special anniversary T-Shirts available for purchase. Reach out to all your former skating friends and tell them to meet you at the rink! More details soon.
Summer Skating Sessions
Thursdays, 1:00-3:30 pm
Thursdays, 6:30-8:30 pm Adults 18+
Fridays, 7-10 pm
Saturdays, 7-10 pm