Here we are in the last month of 2022. Where did the year go?
December is a busy month for many families. School and church activities add special events to our calendar.
Remember to skate with us at Sky-Vue Skateland when you need downtime.
The month starts with our 2-for-1 weekend and our Skate & Play. On the first Friday and Saturday Nights (December 2 & 3) of the month, we offer skate 2 nights for the price of 1. Your paid admission on Friday Night covers your Saturday Night admission too. Skate rental is extra.
Saturday morning, December 3 at 10 am, hosts our monthly Skate & Play for ages 8 & younger. It's a special session for younger children to learn about the rink. We have fisher price skates and skate mates to assist those eager to learn to skate for the first time. It's also fun to ride toys on the big skating surface. We have some ride-on toys, or you may bring your own. It's a great family time for all to enjoy. They'll play hard from 10 am until 12 noon.
Our schedule during Christmas weekend will be limited to Friday night, December 23, 7-10 pm. We will be closed on Christmas Eve and Christmas Night to allow our staff time with their families.
During Christmas break from school, we will host 2 additional skating sessions. Each will be held on Tuesday evenings, December 27 and January 3, 7-9 PM. Admission is $8 and includes skate rental.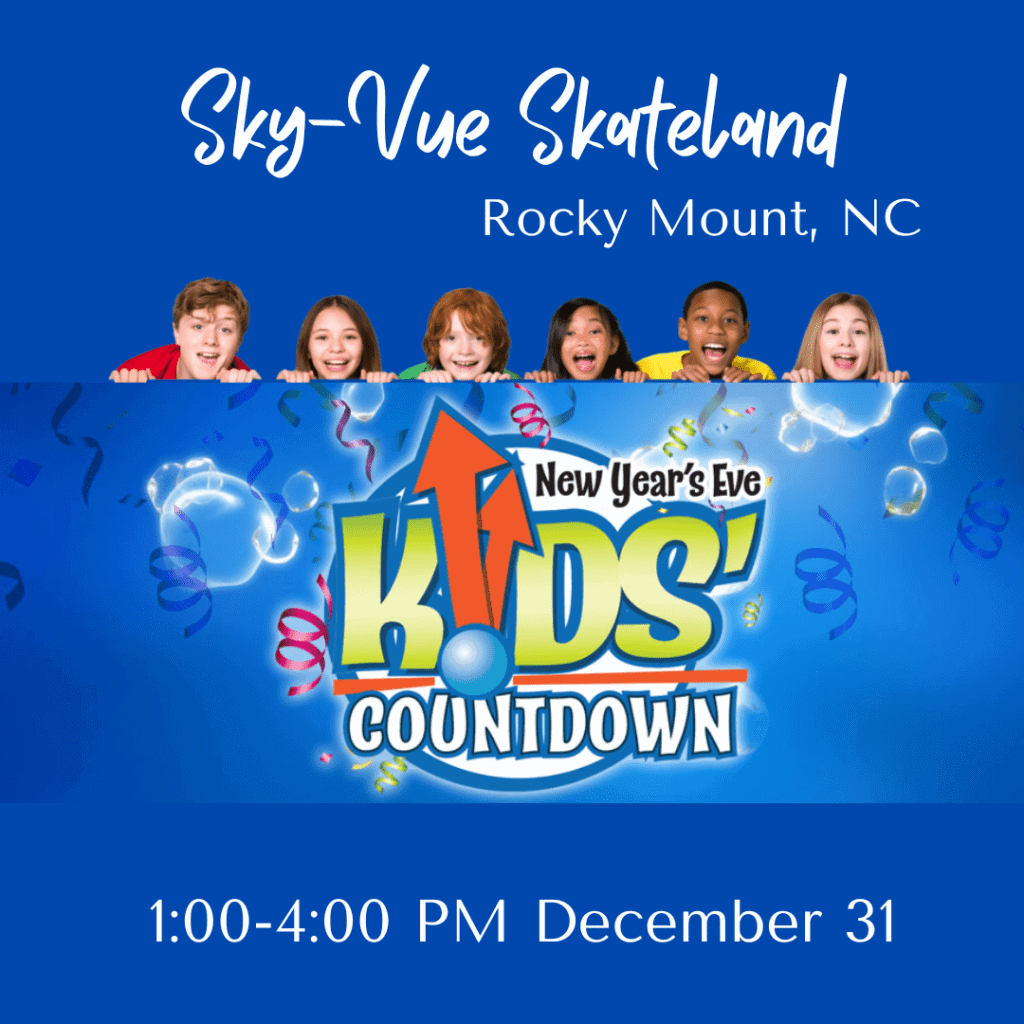 New Year's Eve 2023
How do you celebrate New Year's Eve? We have rolled into the new year for many years. Some families return year after year because it's their tradition to skate in the New Year at Sky-Vue Skateland. Maybe you should start a new tradition with us this year.
Our Kid's Countdown NYE Celebration is 1:00-4:00 PM on Saturday, December 31, 2022.  Admission is $12.00 and skate rental is $4. The afternoon is filled with fun games, activities, and prizes. Our mock midnight is scheduled for 3:30 PM with our prize-filled balloon drop. You'll love the party favor you'll receive.
The traditional New Years' Eve Celebration begins at 8:30 pm on Saturday, December 31, 2022. We'll have 4 hours of nonstop fun, including another two prize-filled balloon drops at midnight. Admission is $25.00 and skate rental is $4. Mrs.
Denise always has fun planned for this annual event. We believe your party favor will be a big hit this year. Come and see.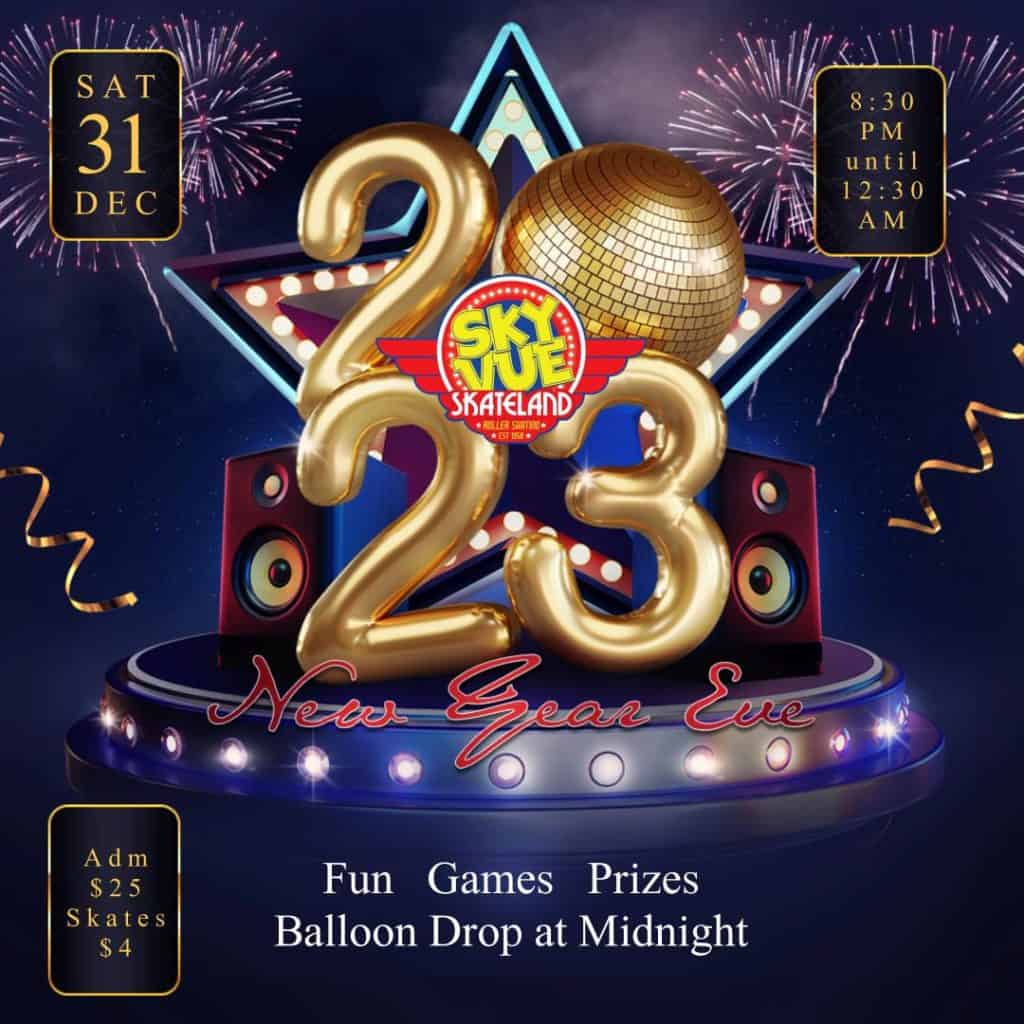 Let's talk skates for Christmas!
We know skates and what skaters want. Check out our selection this weekend. We can help you upgrade an older pair of skates with new wheels and bearings. Need an idea for Grandma to give the skater? We have gift cards, frequent skater admission passes, and yearly memberships.

Skate events in 2023 – Save the dates:
January 1 is now open Sunday afternoons 1:30-3:30 PM
January 6 & 7 2 for 1 weekend
January 7 Skate & Play ages 8 & younger, 10 am – 12:00 noon.
January 7, 12:45 PM Skate lessons begin
Sky-Vue Skateland is always booking Birthday Parties and STEM Field Trips