Welcome back to Sky-Vue Skateland!
We are excited to have the music playing and skaters returning to the rink.
Back to school is here bringing new schedules for students and families. There is something good about schedules and routines. We hope skating with us on the weekend will be included in your schedule.
September 2 and 3 will be our 2-for-1 weekend. You can skate for 2 nights for the price of one night's admission. That's right! Your Friday night paid admission covers your admission to return on Saturday evening. Skate rental if needed is extra. Remember we honor one offer per visit. An example would be, that we cannot offer you the 2-for-1 weekend if you use a free admission pass on Friday night.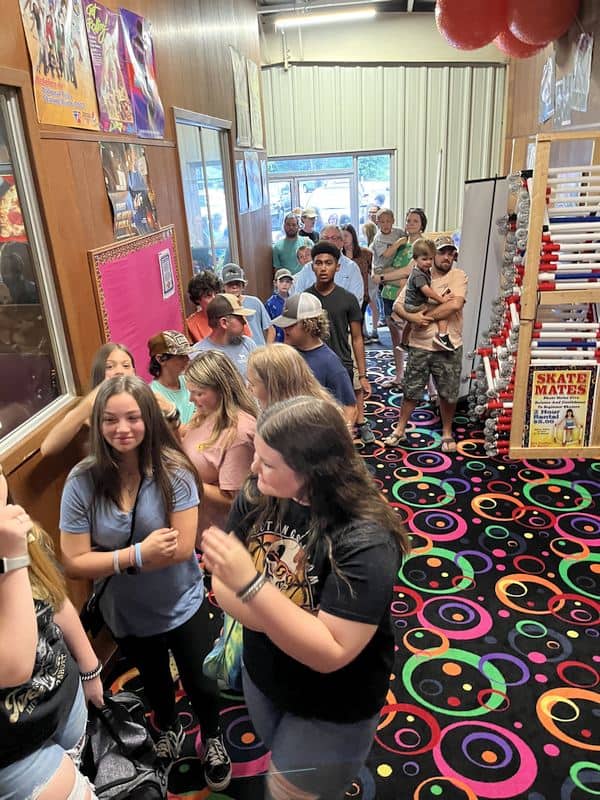 Because you have been inquiring about our afternoon session on Saturday, we will open on Saturday afternoons beginning September 10. Saturday Skate time is 1:30-3:30 pm, admission is $8 and skate rental is $4.
Our afternoon sessions are great for beginners and young families. We give a brief skating lesson at 2 pm. We'll help skaters understand how to keep their balance on skates, how to move their skates to roll, and how to stand up from a fall.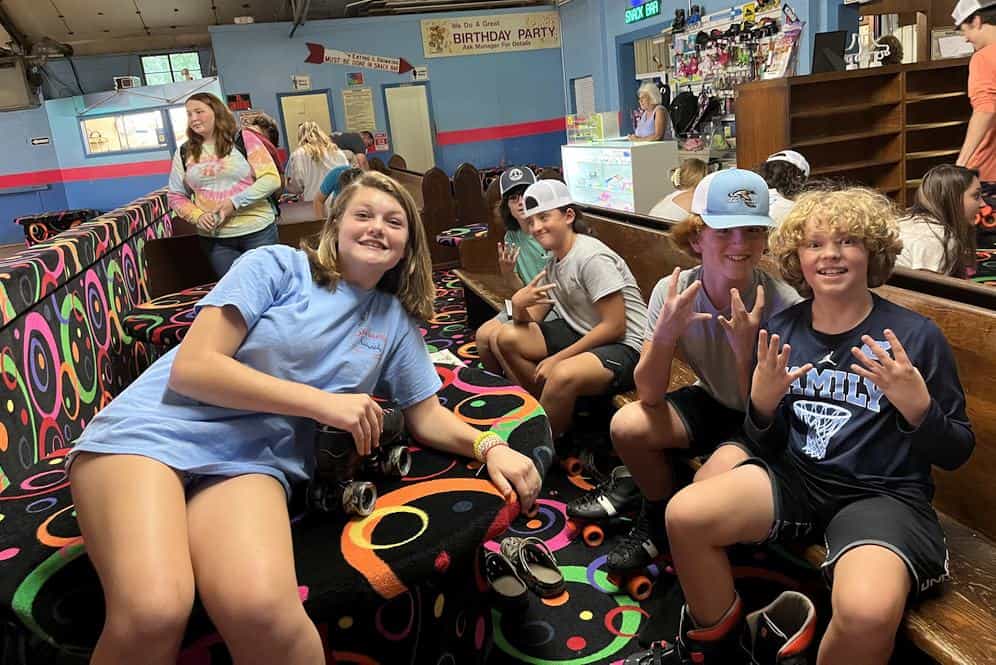 Be in the know of what's happening at the rink. This blog is updated each month reflecting our specials and events. We're social and you can follow us on Facebook, Instagram, Snapchat, and Youtube.
You can subscribe to our skate alert by texting the word "skater" to 22828. Our skate alert arrives in your inbox with all the monthly details of what's happening at the rink.
Keep us in mind if you have an upcoming event or celebration. We can make your next celebration awesome. Private times are available for birthday parties, nerf wars, school outings, church groups, youth organizations, family reunions, and team building.
We are glad to see your smiling faces again at Sky-Vue Skateland! Welcome Back!