Are you looking for fun events in Rocky Mount this November 2021?
Fall is in the air with cooler temperatures. Cooler temperatures bring more skaters into the rink for roller skating. Consider making skating a part of your weekend routine. We can teach you how to skate.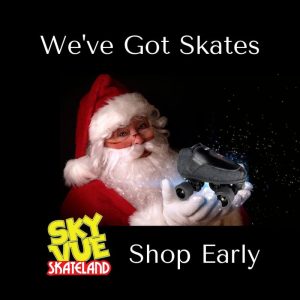 November Roller Skating Events at Sky-Vue Skateland
Weekly Skating Schedule
Friday: 7-10 pm
Saturday: 1:30-3:30 pm and 7-10 pm
Mark your calendar for these special sessions
Adult Skate Night
Adults will gather with their friends for skating on Thursday, November 4th, 7-9 pm. We play beats that make you want to move.
Our regularly scheduled session for November 18 is canceled this month due to another commitment.
Skate & Play 6 & Younger
November 6th, 10 am-12 noon is set aside for our younger skaters. We'll bring out the ride-on toys, scooters, hopper balls, fisher price skates, and trikes. It's fun for young families. Grandparents love to attend also.
Learn to Skate 4 Week Challenge
Our next learn-to-skate classes begin Saturday, November 6th. Doors open at 12:45 pm and class begins at 1 pm. We encourage you to skate during the 1:30-3:30 pm session to practice your skills. Pre-registration is requested. Visit our Learn to Skate page to learn more or register for the class.
2 for 1 Weekend
We are thankful for our skaters. Enjoy your November 26th and 27th weekend by skating on both Friday and Saturday nights for one admission price! Your Friday night admission covers your Saturday night admission also. Skate rental is extra.
Shop Small Saturday
Small businesses are celebrated on Saturday, November 27th. We have a one-day offering you may purchase at the rink. Our Frequent Skater Card offers 10 admissions for a discounted cost. The evening card is $80.00 and the afternoon card is $50.00. The more you skate, the more you save.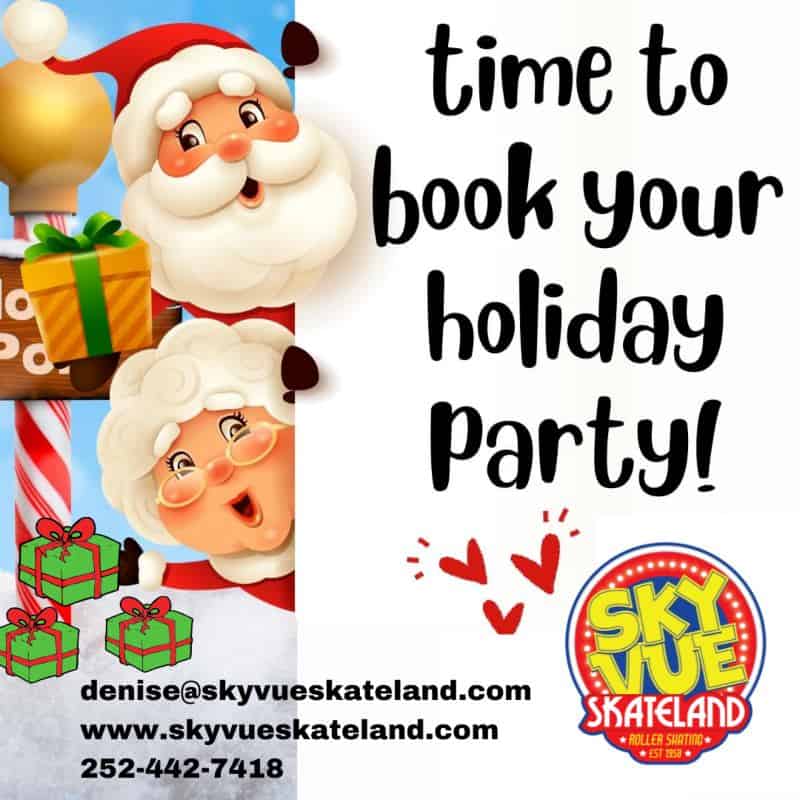 Remember this:
We've got skates for Christmas. Shop early for best selection.
Book your December birthday parties now.
Let us host your Christmas party.
Look for extra skating sessions during the Christmas holidays.
Plan to celebrate New Year's Eve with us.
Sunday afternoon sessions begin January 2, 2022.
We hope to see you at our November events in Rocky Mount at Sky-Vue Skateland!